Follow theses instructions to set up your ePet Health acct:
1. Click the ePet Health link. Enter your email address and then select "first time login"
2. Check your inbox for an activation email.
3. Click the link in the email and complete the registration information to create your account (don't forget to check the box agreeing to the terms of use)
4. Return to the login screen and enter your email address and newly created password into the pet owner secure login fields.
5. A welcome email is sent confirming successful registration with ePetHealth !!
PLEASE BE ADVISED OUR OFFICE WILL BE CLOSED THURSDAY AT 6PM UNTIL TUESDAY AT 9AM. HAVE A SAFE AND WONDERFUL WEEKEND!! 
**PLEASE BE ADVISED AS OF APRIL 1, 2016 WE WILL STOP ACCEPTING NEW PATIENTS UNTIL FALL**
WE NOW ACCEPT THE OPTION TO PAY WITH CARE CREDIT, FOR DETAILS AND TO APPLY VISIT CARECREDIT.COM OR CALL 1-866-893-7864. OR YOU MAY ALSO APPLY IN OUR OFFICE. 
IF YOU ARE IN NEED OF MEDICATION PLEASE CALL 24 HOURS AHEAD TO OUR OFFICE AND REQUEST A REFILL. 
****PLEASE GET YOUR DOG HEART WORM TESTED AND START ON HEART WORM PREVENTION****
 *** WE NOW CARRY SERESTO COLLARS*** PLEASE START YOUR DOG/CAT ON FLEA/TICK PREVENTION!!
WE ARE NOW ACCEPTING NEW PATIENTS, WE ARE UNABLE TO ACCEPT PATIENTS WITH A NEUTER OR SPAY CERTIFICATE ONLY FOR OUR CURRENT PATIENTS AT THIS TIME. THANK YOU! WE ARE UNABLE TO ACCEPT NEW PATIENTS ON AN EMERGENCY, ONLY ROUTINE CHECK UP APPOINTMENTS. THANK YOU!
Sacandaga Veterinary Clinic is located in Mayfield, N.Y. We service small animals including dogs and cats. Services include preventive medicine, surgeries, treatment of injured animals, as well as flea and tick medication.
We are a full service small animal hospital that can help provide diagnostics, treatments, and medication for the health and well being of your pet. We have an on-site laboratory and x-ray for fast and efficient diagnosis for the treatment of cats and dogs. We offer internal medicine, surgery, and dentistry for your pet. In addition, we have other basic services that include wellness exams, health certificates, vaccines, microchips and geriatric counseling.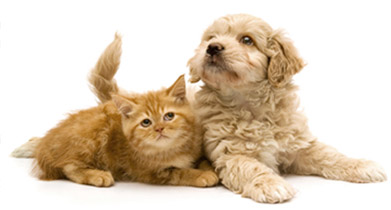 We have a full on-site pharmacy and work in conjunction with compounding pharmacies as well. In addition, we offer heartworm medication, flea/tick medications and pet food. If we do not stock an item that you need (prescription, over the counter, or food), we offer an on-line store accessible through this website.
We have a computerized record system that helps provide accurate medical records and the capability to share some of these records with you online. This can be particularly helpful if there is an emergency and/or Dr Chester is not available and you need a copy of vaccine records immediately. You can access your pet's up to date information, vaccine history and view their due dates.
Sacandaga Veterinary Clinic is an exclusively small animal practice. We do office calls by appointment
only.
We all hope, here at Sacandaga Veterinary Clinic, that we can be a valued service to both you and your pets. Thanks for visiting our website!
Phone: 518-661-6155
Emergency: 518-883-8490
Fax: 518-661-6124
Email: sacvetclin@frontiernet.net